【Free 3 days Cloud service 】 CB53 Smart Outdoor WIFI Battery Camera
[ PIR Human Detection ] PIR Human detection, more accurate detect, efficiently reduce the invalid alarm, which can efficiently filter the invalid alarm caused by curtain swing, light change, non-human passing, shacking, etc. It is on duty 7*24 hours a day, deeply optimized the response ability of PIR human detection, and the wake-up capture speed can reach 1 second. When detects human movement, the camera will immediately alarm you by your mobile phone.
[ Second-speed snapshot video ] Even if a suspicious person passes quickly to avoid the cat's eye, it can be easily captured. The captured can be saved into SD card or Cloud storage . With two storage options, you can choose where to save your recordings . The camera can even save to two locations at the same time for added backup in case the camera is damaged , or your network crashes. The cloud storage is free for camera.

[ Rechargeable Lithium Battery ] Compare to other brand camera, VStarcam CB53 camera is built-in 2pcs 18650 rechargeable battery, with one time full charge the standby time can be reach up to 118 hours with lower power consumption. Use with solar charging panel for long-term standby.(If You can buy CB53 separately, the solar charging panel is not including in package. If you want solar panel , you can add solar panel into shopping cart )
[ Two way audio, easy communication ] The built-in noise-canceling microphone picks up clear audio and lets you hear and see what's happening in your backyard wherever you are.
[ Elegant and durable design ] Say goodbye to bulkiness. VStarcam CB53 adopts a novel ellipse and compact design with a simple black and white housing. It's stylish enough to embellish your life but simple enough to look good anywhere. What's more, its weather proof design keeps it operating without being interrupted any kind of weather-wind, rain, or snow.
[ 1080P FULL HD RESOLUTION ] 1/2.9 inch 1080p progressive scan CMOS sensor adopted, super clear visual experience, just like what you see with your own eyes. 30fps frame rate, super stable and smoothly video playing, no stuck any more. 6pcs 850nm IR Leds without exposure infrared light. The night vision ranges up 10 meters.
[ Free Cloud Storage & Support Maximum128Gb TF Card ] VStarcam CB53 enjoys free cloud storage (3 days of cycle storage) forever . The video data will be safely saved into cloud server . Note: CB53 only works with Eye4 APP or O-KAM APP on the phone (Android and iOS system). It doesnot support on Windows computer and Network Recorder.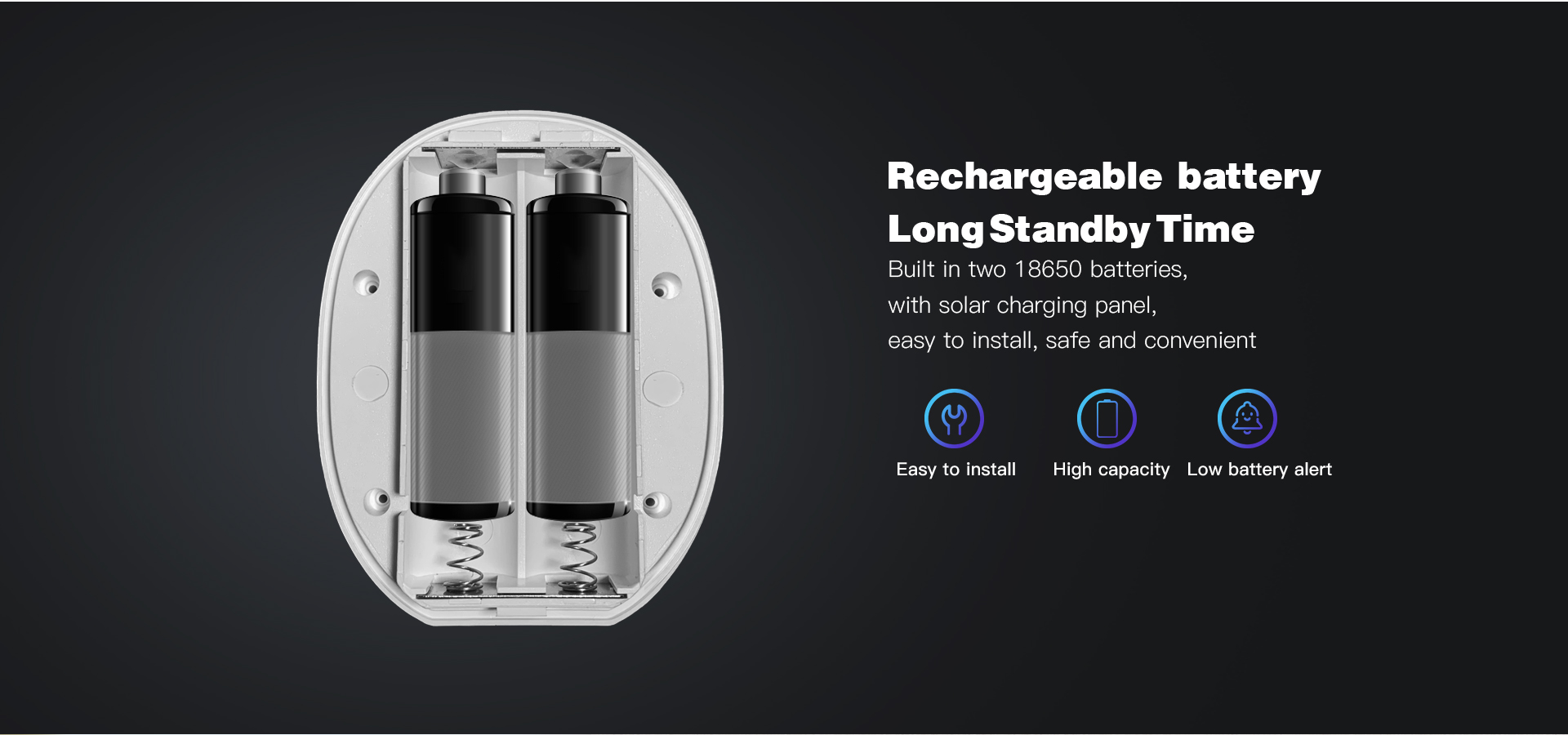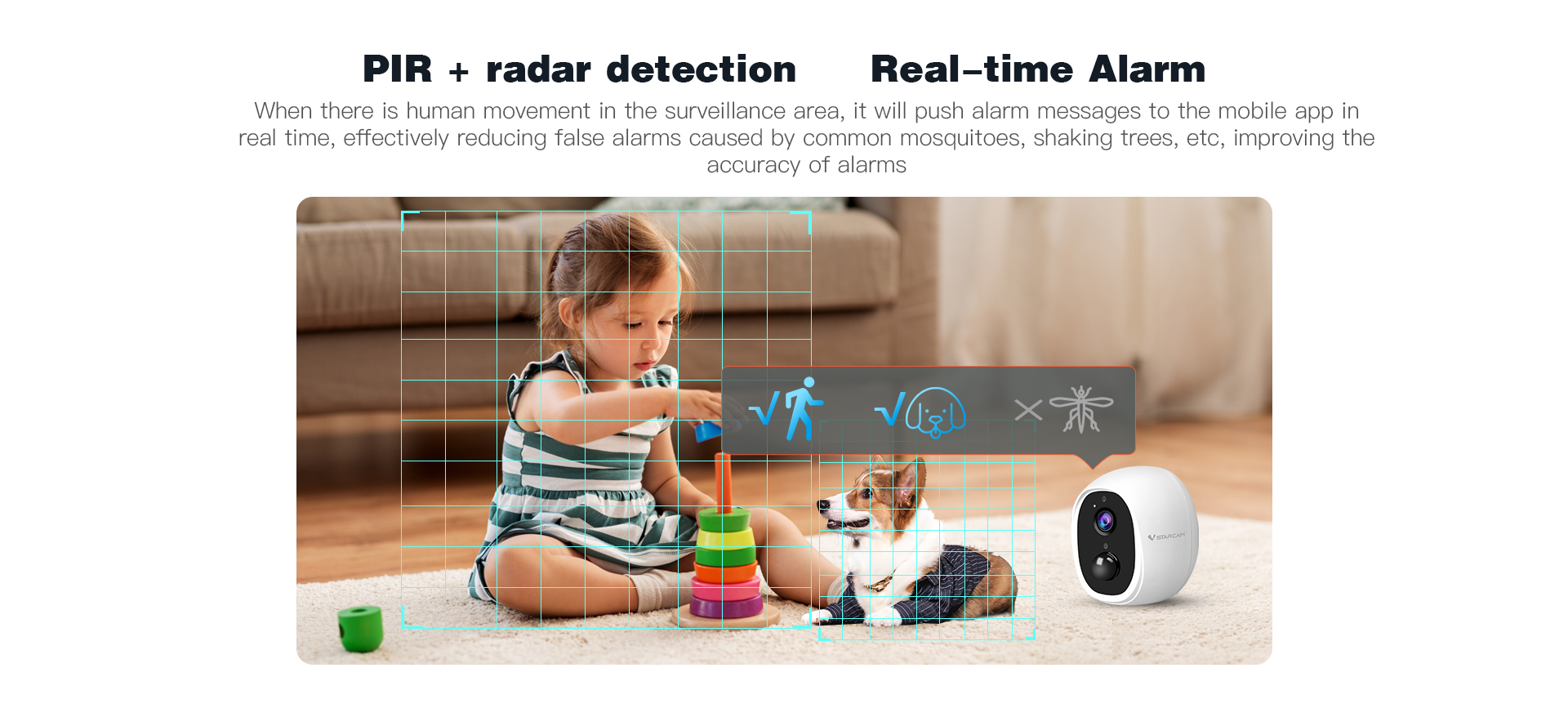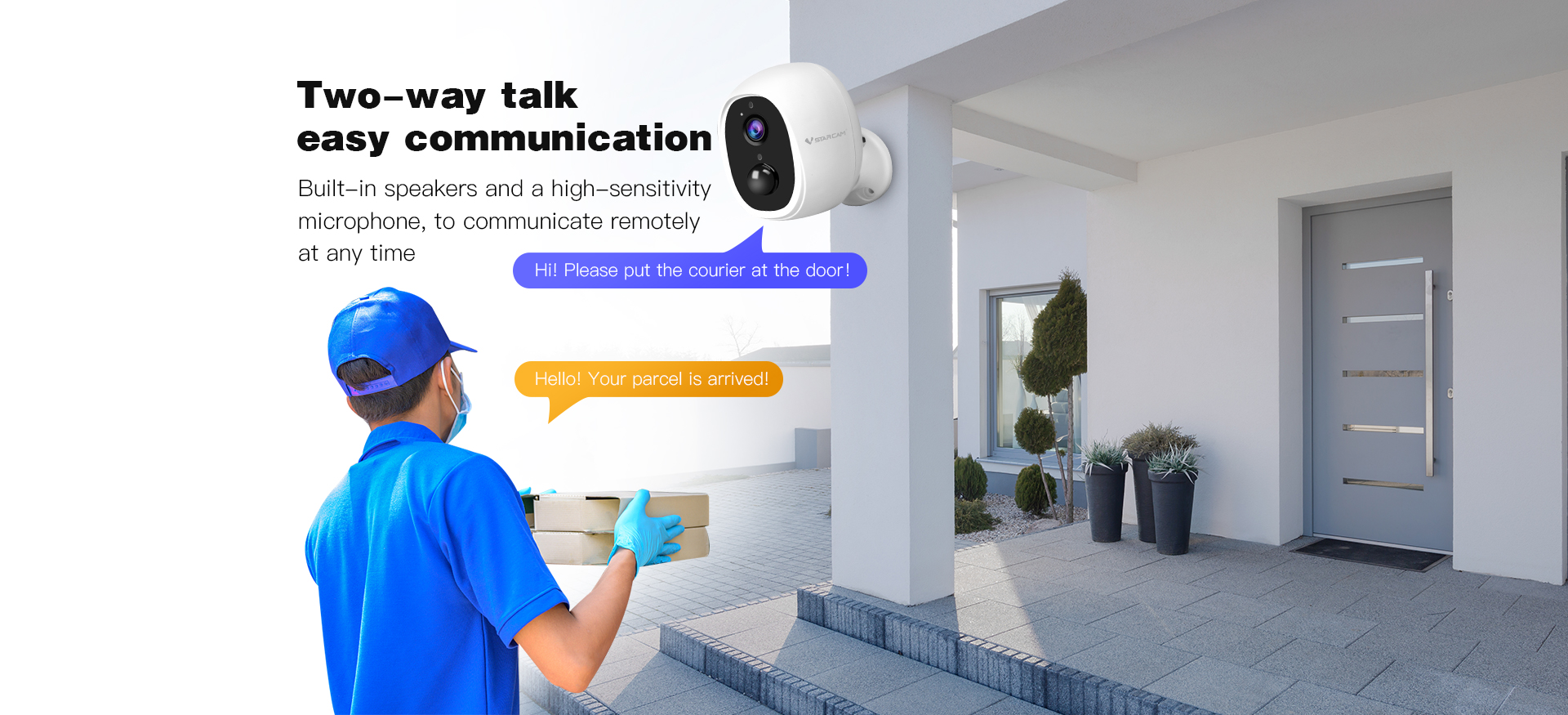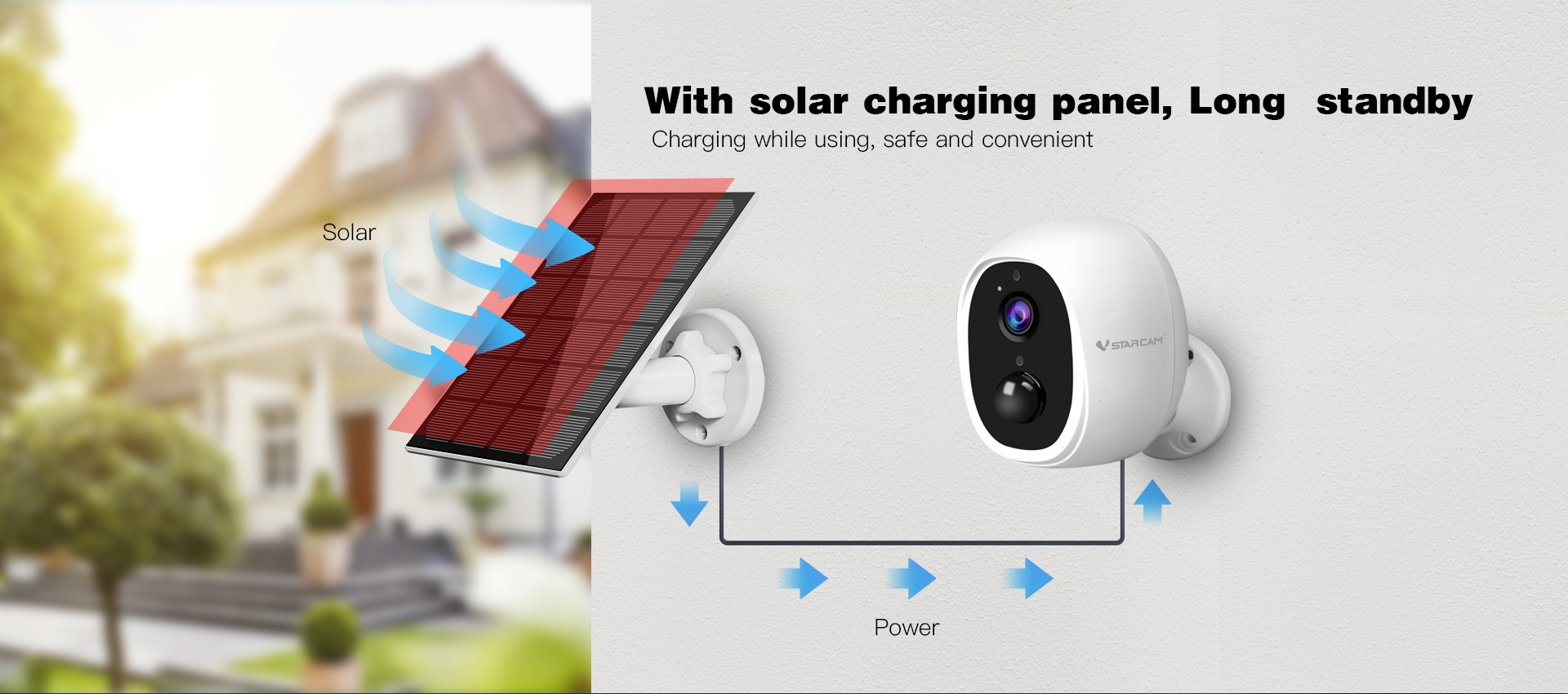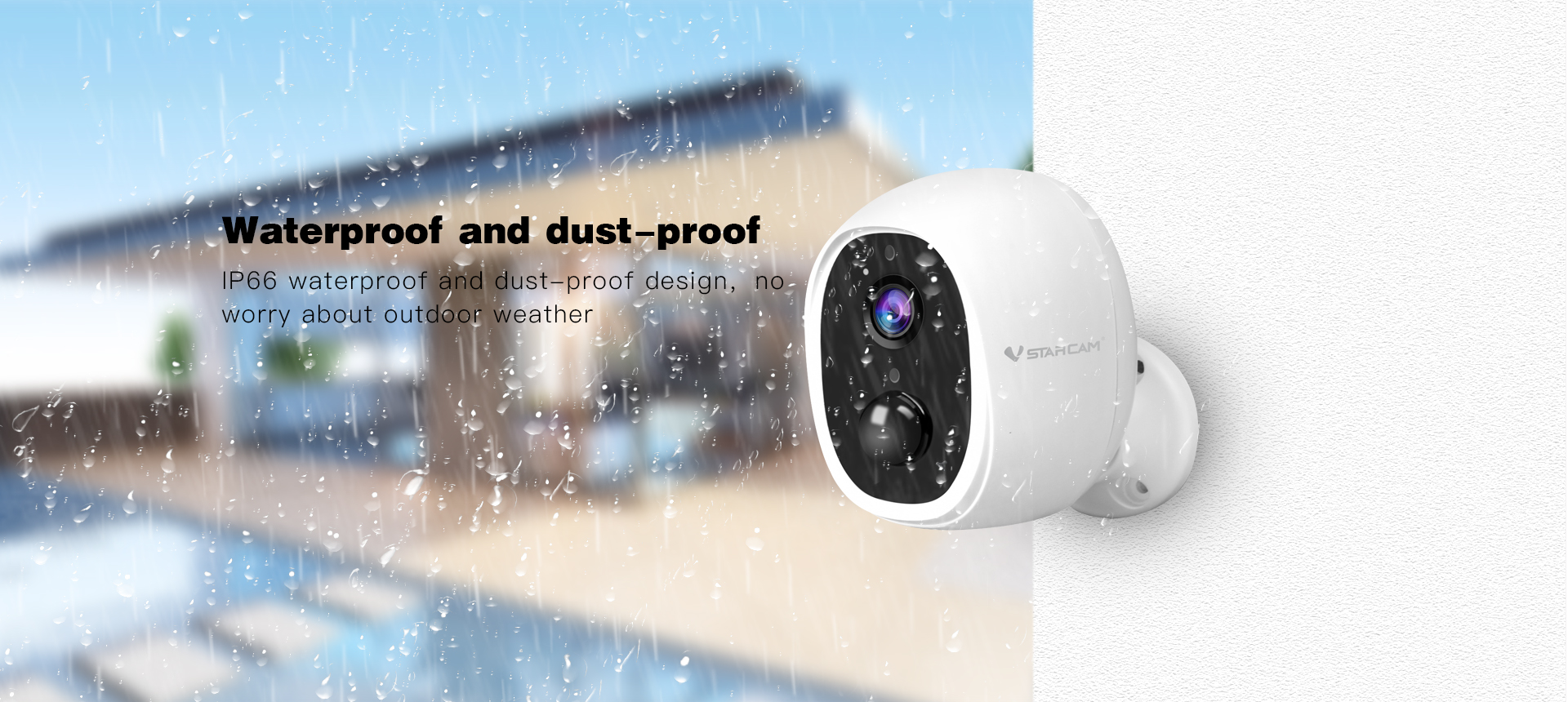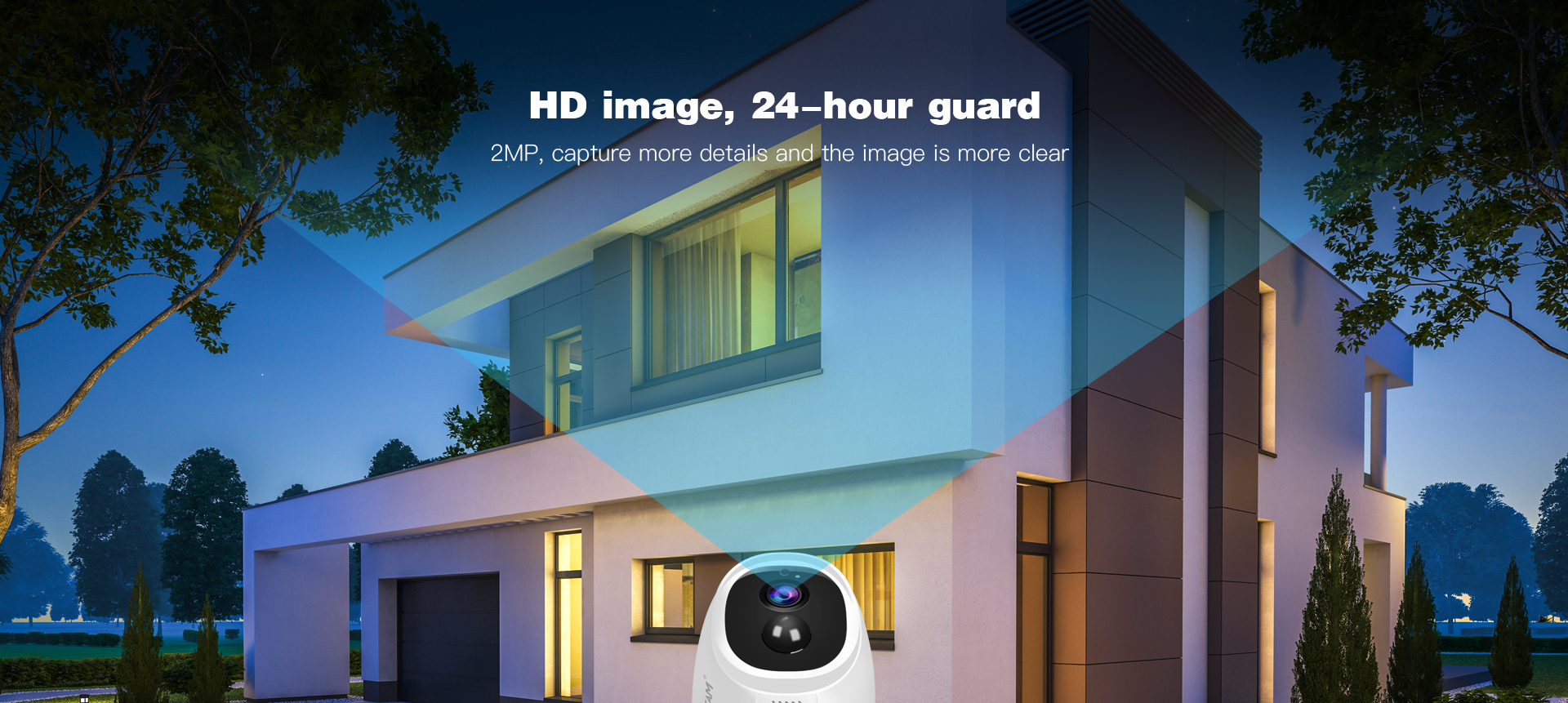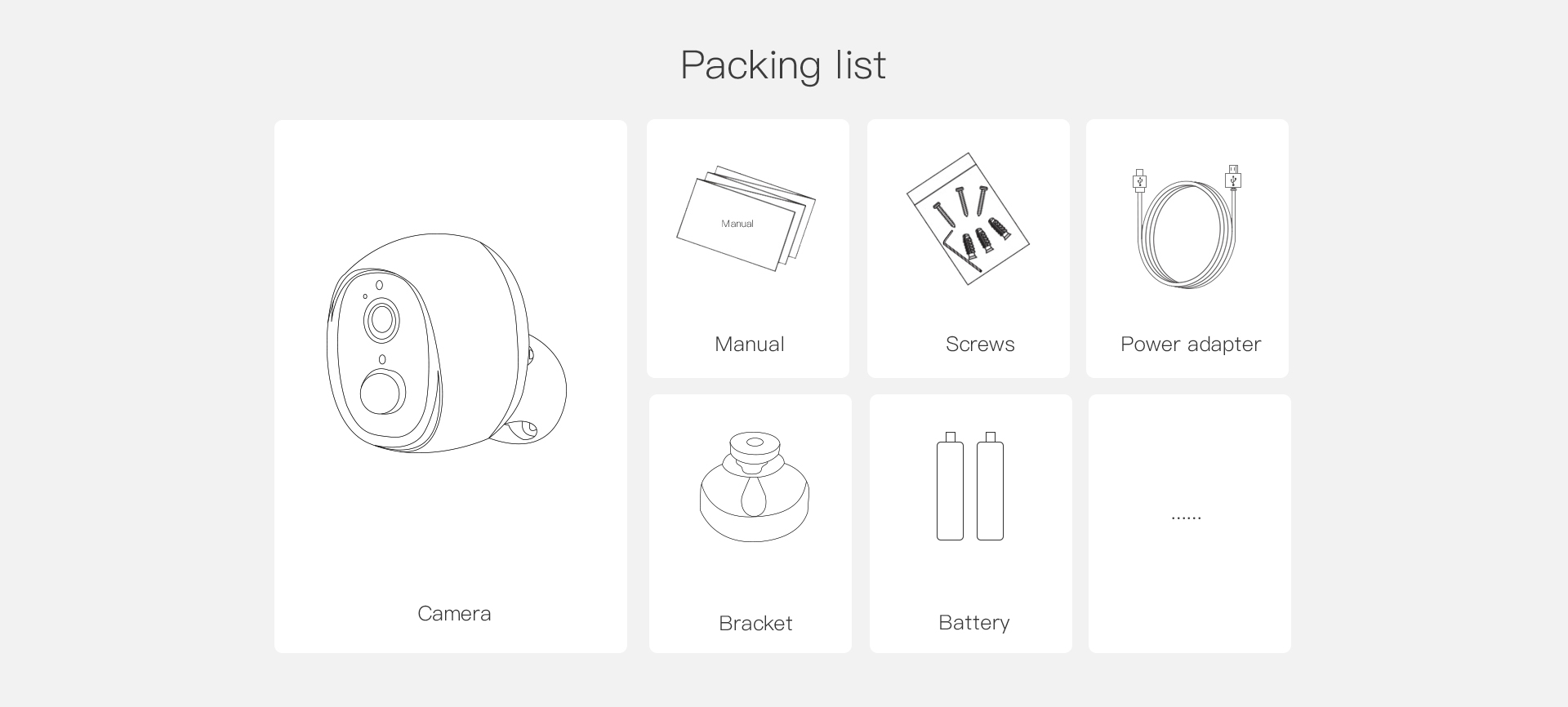 Indoor camera
Lens/View Angle
110˚(Diagonal)
Resolution
1080P@30fps + VGA@30fps + 360P@4fps JPEG snapshot
IR irradiation distance
Photosensitive filter with auto-switching,6pcs 850nm SMD IR LED, IR irradiation distance:5~10 m
Memory
Support T-Flash card(max supprt 128GB), Free cloud storage
Solar panels
Product Features
Electrical performance parameters of finished strip line: Minimum output power:≥2.5W; Open circuit voltage:≥5.2V; Standard operating voltage:≥5V; Standard operating current:≥500mA; Short-circuit current:≥520mA; Cell conversion efficiency:≥19.5%;
Dimension specification of bare solar panel
Solar panel length:169±0.25mm; Solar panel width:116±0.25mm; Solar panel thickness:<4mm;
Environmental conditions for use and storage
Storage conditions: normal temperature, humidity no more than 60%; Use in outdoor environment without shelter in the sun; Working environment temperature: - 20 ℃ ~ 60 ℃;
Outdoor Battery Cameras Comparison







Camera Model
CB11
CB53
CB54
CB69
BG69
Video
3MP Resolution
2MP Resolution
2MP Resolution
3MP Resolution
3MP Resolution
Viewing Angle
110 ° diagonal
110˚(Diagonal)
110˚(Diagonal)
101˚(Diagonal)
Pan: 345° / Tilt: 35°
107˚(Diagonal)
Pan: 345° / Tilt: 35°
Smart Detection
PIR Humanoid Detection
PIR Humanoid Detection
PIR Humanoid Detection
PIR Humanoid Detection
PIR Humanoid Detection
Power Supply
15000mAh Rechargeable Battery;


3pcs 21700 batteries;


External 5V/5.5W Solar Panels
5000mAh Rechargeable Battery;
2pcs 18650 batteries;
External 5V3.3W Solar Panels
5000mAh Rechargeable Battery;
2pcs 18650 batteries;
External 5V/3.3W Solar Panels
10000mAh Rechargeable Battery;


4pcs 18650 batteries;


External 5V/5.5W Solar Panels
10000mAh Rechargeable Battery;


4pcs 18650 batteries;


External 5V/5.5W Solar Panels
Solar Panel Charging Time
14 Hours




Smart Alert




Human/Sound Alert
(finding the right footage easier)




Human Alert
(finding the right footage easier)




Human Alert
(finding the right footage easier)




Human/Sound Alert
(finding the right footage easier)




Human/Sound Alert
(finding the right footage easier)




Wireless connection




Camera's AP hotspot configuration;
WIFI configuration
Camera's AP hotspot configuration;
WIFI configuration
Camera's AP hotspot configuration;
WIFI configuration
Camera's AP hotspot configuration;
WIFI configuration
Camera's AP hotspot configuration;


4G SIM Card configuration

Microphone / Speaker
Two-way audio
Two-way audio
Two-way audio
Two-way audio
Two-way audio
Infrared Night Vision
3 Mode Night Vision;
2 pcs IR LED lights;
2 pcs LED lights;
Irradiation distance: 8 meters
Night Vision;
6 pcs IR LED lights;
Irradiation distance: 6 meters
3 Mode Night Vision;
6 pcs IR LED lights;


Irradiation distance: 6 meters

3 Mode Night Vision;
6pcs 850nm infrared lamps;


Irradiation distance: 25 meters.

3 Mode Night Vision;
6pcs 850nm infrared lamps;


Irradiation distance: 25 meters.

Average Install Time
1-3 minutes
1-3 minutes
1-3 minutes
1-3 minutes
1-3 minutes
Storage Options
TF card(max 256GB);
Free 3days Cloud storage;
TF card(max 256GB);
Free 3days Cloud storage;
TF card(max 256GB);
Free 3days Cloud storage;
TF card(max 256GB);
Free 3days Cloud storage;
TF card(max 256GB);
Free 3days Cloud storage;
Supported APP
O-KAM ( Android/iOS version);
O-KAM ( Android/iOS version);
O-KAM ( Android/iOS version);
O-KAM ( Android/iOS version);
O-KAM ( Android/iOS version);