DB2 HD Wireless Video Doorbell Camera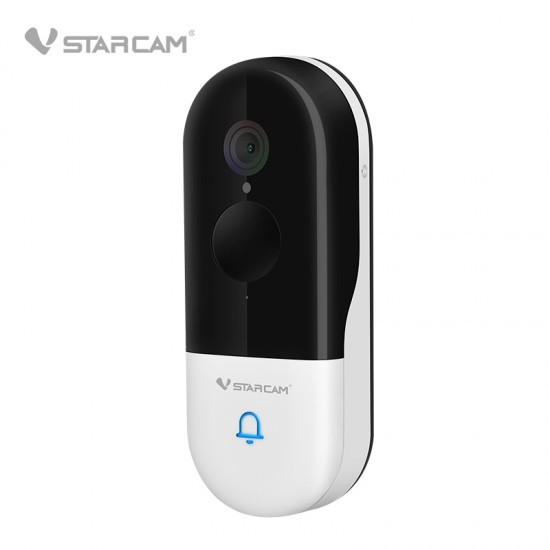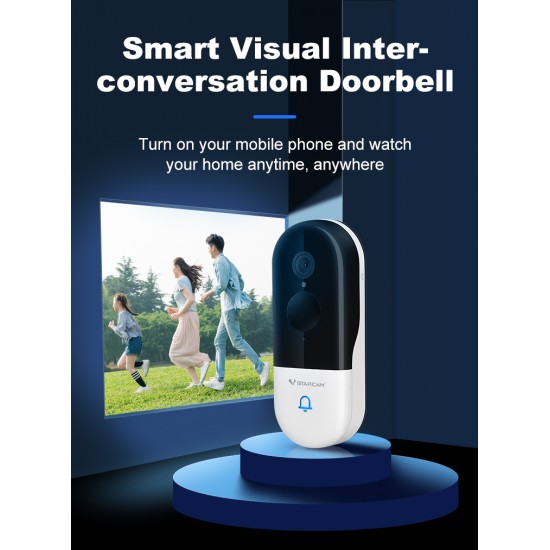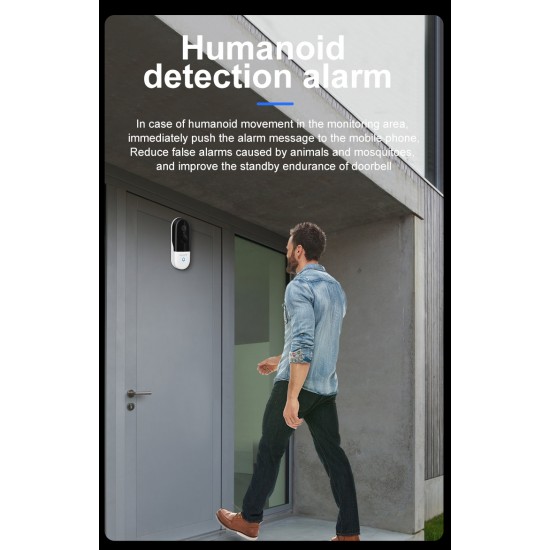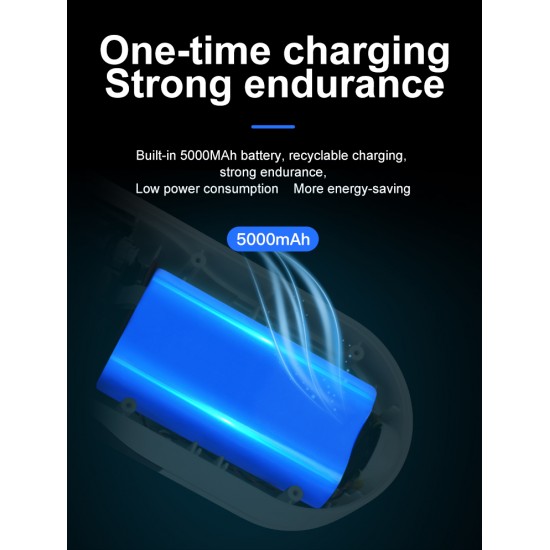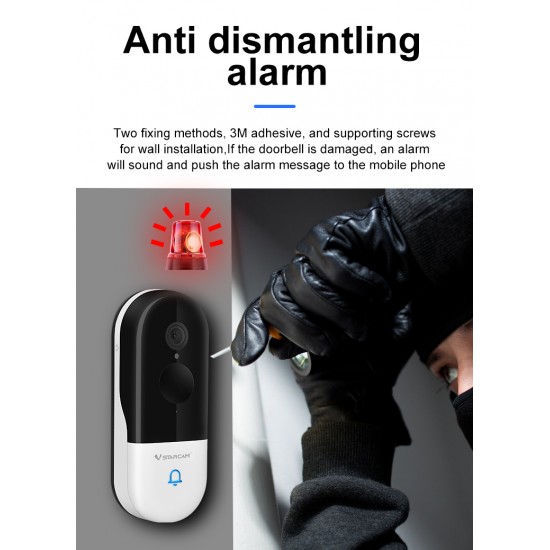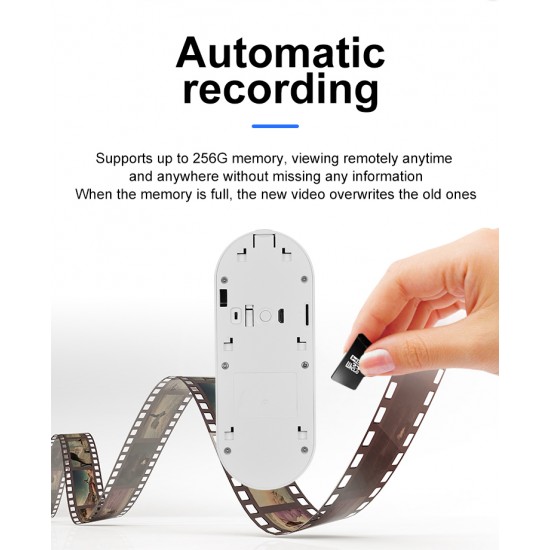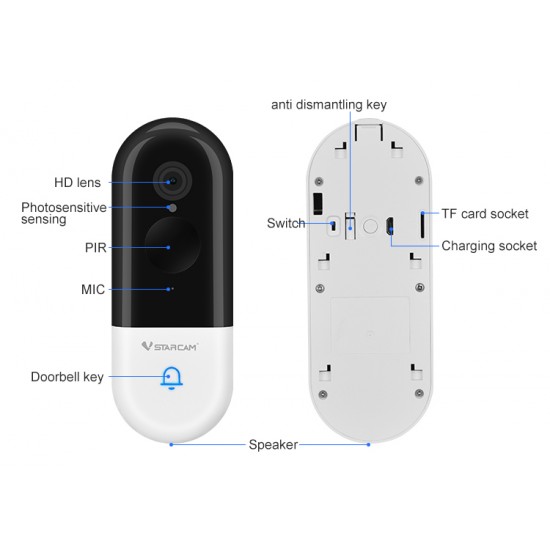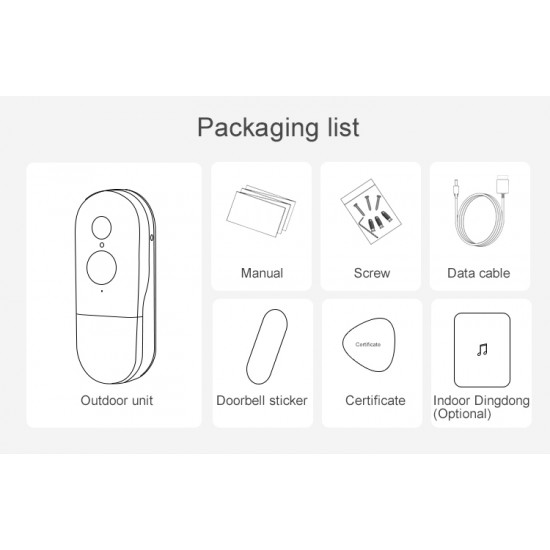 New Hot








DB2 HD Wireless Video Doorbell Camera
Stock:

99

Model:

DB2

Weight:

464.00g

Dimensions:

149.00mm x 74.50mm x 36.00mm
[ See more at your front door ] VStarcam DB2 security doorbell camera lets you see a person from head to toe or a package on the ground with 126-degree view.
[ Get a clearer picture ] HD with HDR quality footage from your video camera ensures you see the details on your devices even in low light or bright conditions.
[ Respond quickly ] Hear and speak to visitors at your WIFI doorbell camera with clear two way audio or respond with pre-recorder quick reply messages when you are busy.
[ Smart alerts, quicker action ] Get VStarcam secure plan for your security cameras to receive notifications for people, vehicles and packages so you can react quickly, right from your phone.
[ Feel more secure seeing the complete picture] See who's there even at night with night vision to help you get a clear picture of who's at your door even when it's dark.
[ Ward off unwanted guests] Set the built-in siren to trigger manually or automatically during an event to make your smart doorbell a great addition to your home security system.
[ Easy to Install & Cloud Service & 1 year warranty ] Use QR code to connect your phone in 1 minute without complicated connection steps. VStarcam Cloud Service is available with free 7-days cycle. You can live-stream your footage or play back based on your preference. Easy operation with intuitive interface. Guaranteed 1 year after-sales service to assure your long-term enjoyment.
[Optional Dingdong Ring ] 1PCS indoor Dingdong Ring can be paired with up to 8PCS DB2 doorbell camera ; 1PCS DB2 doorbell camera can be equipped with unlimited indoor Dingdong Ring .
Indoor camera
Memory
Free cloud storage alarm recording / TF card (Maximum capacity 128G)
Resolution
1920*1080P@15fps
Lens/View Angle
Focal Length : 3.2mm ; View Angle : 126°
IR irradiation distance
IR irradiation distance: 7m
Dingdong Ring
Dingdong Ring Specification
Working voltage: AC100-250V ; Working current: 20MA ; Working frequency: 433MHZ ; Transmitting power: 0DBM ; Output power: 3.5W ; Volume: 5 levels, the minimum lever is silent ;
Dingdong Ring Feature
1. Fashionable appearance, light touch design, simple and convenient installation ; 2. Ultra-low power consumption design, power saving and long-lasting use ; 3. Ultra-long receiving distance, up to 100 meters (test in an open environment, the transmitting end power is not less than -13Dbm) ; 4. 60 polyphonic ringtones to choose from ; 5. 5 levels of optional volume adjustment (adjustable to mute level) ; 6. 1PCS indoor Dingdong Ring can be paired with up to 8PCS DB4 DB4 doorbell camera ; 7. 1PCS DB4 doorbell camera can be equipped with unlimited indoor Dingdong Ring ;