CS68-X5 5X Zoom 3MP AI PTZ WIFI Outdoor Camera
[ Pan Tilt Control & 5X Optical Zoom ] VStarcam wireless pan tile camera CS68-X5 is equipped with 355° horizontal rotation, 95° vertical rotation and 5X optical zoom, which can be remotely controlled by mobile phone without blind spot. Equipped with a 5X optical lens, zoom in can clearly see more details of distant objects , or zoom out can get a wider and larger field of vision. Optical zoom can ensure that the picture is clear and not affected. The wireless dome camera supports optical zoom and digital zoom, you can see the license plate and scenery clearly in the distance through pull close or close far.
[ 3MP Ultra HD and Color Night Vision ] The 3MP (2304 * 1296) resolution camera CS68-X5 provides super HD image, monitor your property and protect your family. The outdoor camera is with 6pcs bright built-in floodlighs, even in extremely dark environments, it can display very clear images, extending your night vision by at least 70 feet.
[ Smart Detection, Sound & Light Alarm ] The wireless PTZ camera CS68-X5 supports sound and light alarm. You can set the detection sensitivity (Medium, high, low) according to the environment to reduce false alarms. When an intruder is detected , the camera will immediately push the alarm message to the mobile phone , and record everything within the detection range, so that you can clearly understand what happened at that time.
[ Auto Tracking & Alarm ] The VStarcam CS68-X5 will track the target and record every move, when someone enters the monitoring area. The intelligent model can be set . When it is detected, the floodlight will light up and give an alarm sound to scare off intruders. At the same time, the alarm notification is sent to the mobile phone immediately. You can also customize the alarm sound and set the detection area, when someone enters the area, the alarm will be triggered.

[ Two Way Audio & IP66 Waterproof ] Built-in microphone and speaker , outdoor security camera supports real-time remote viewing and communication with family anytime and anywhere, which is convenient and fast. When you receive an alarm, you can scare off the intruder through two-way audio . Waterproof , cold resistant and pit hot, make the camera use longer. This camera adopts a oval and compact design with a simple black and white housing. It's stylish enough to embellish your life but simple enough to look good anywhere. What's more, its weatherproof design keeps it operating without being interrupted by any kind of weather-wind, rain, or snow. The best choice for outdoor monitoring .
[ Package Include ] 1 * VStarcam 3MP PTZ camera CS68-X5 ; 1 * Power Supply (12V/2A) Power Adapter for IP Camera ; 1 *Screw for Bullet cameras' installation ; 1 * User Manual ; 1 * 64Gb TF card.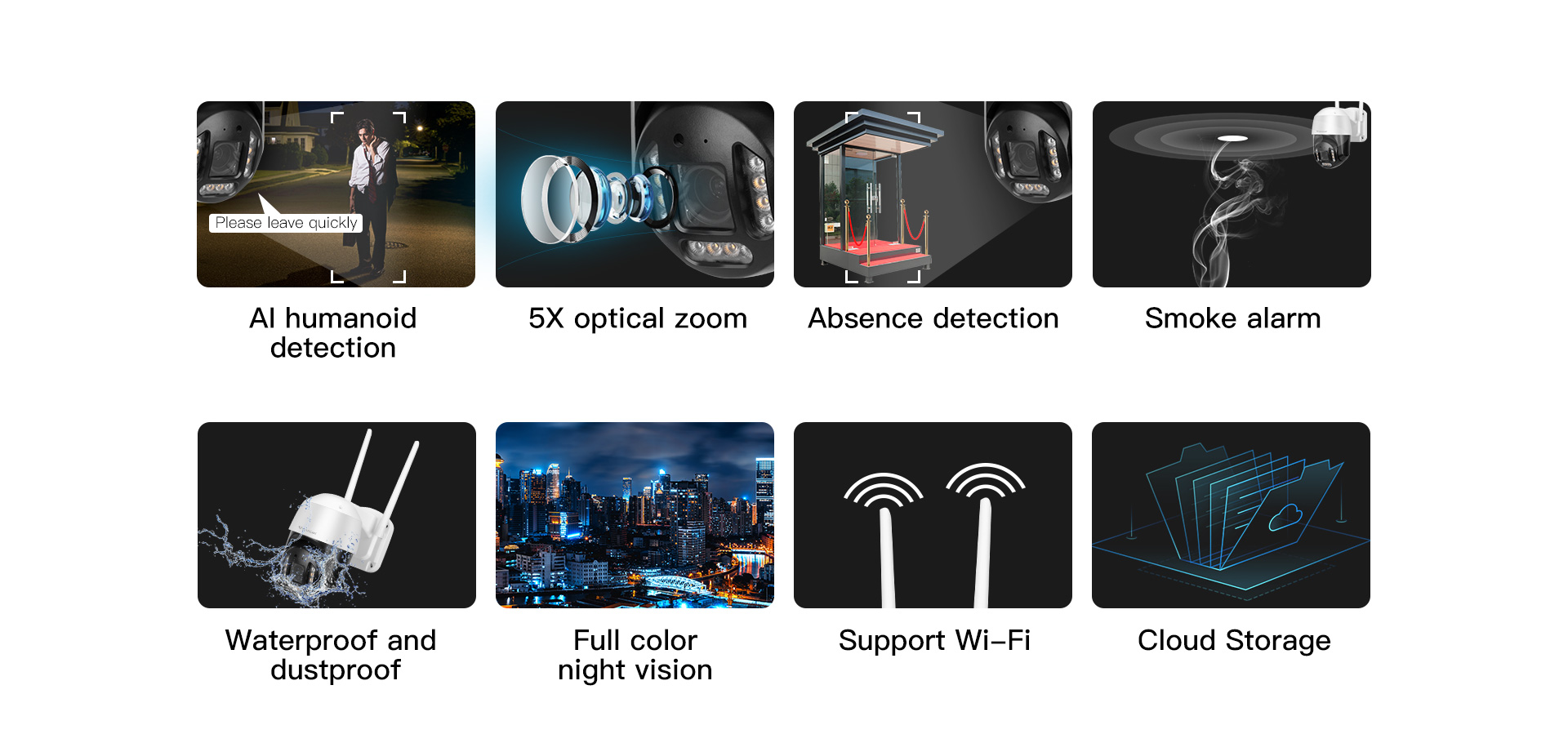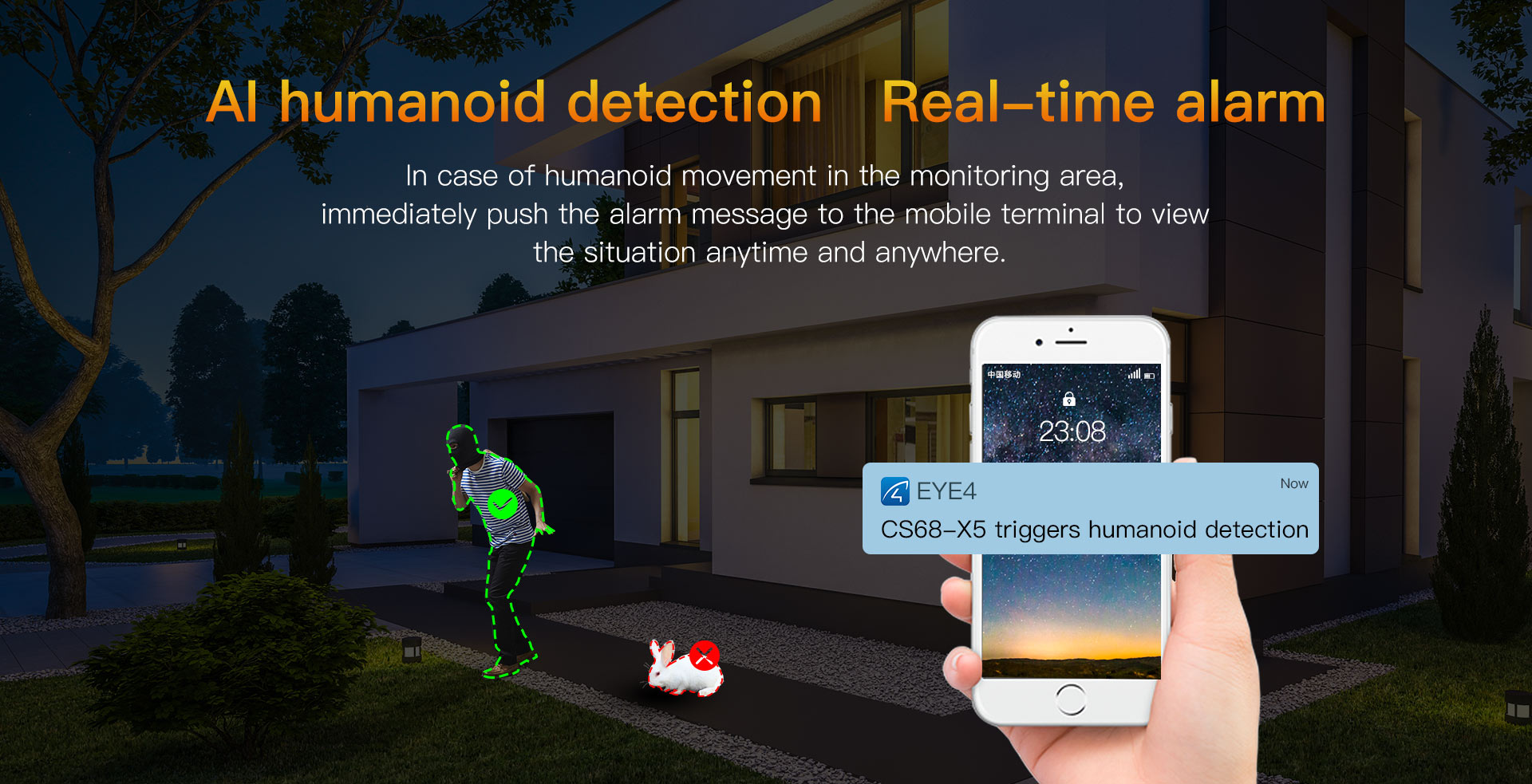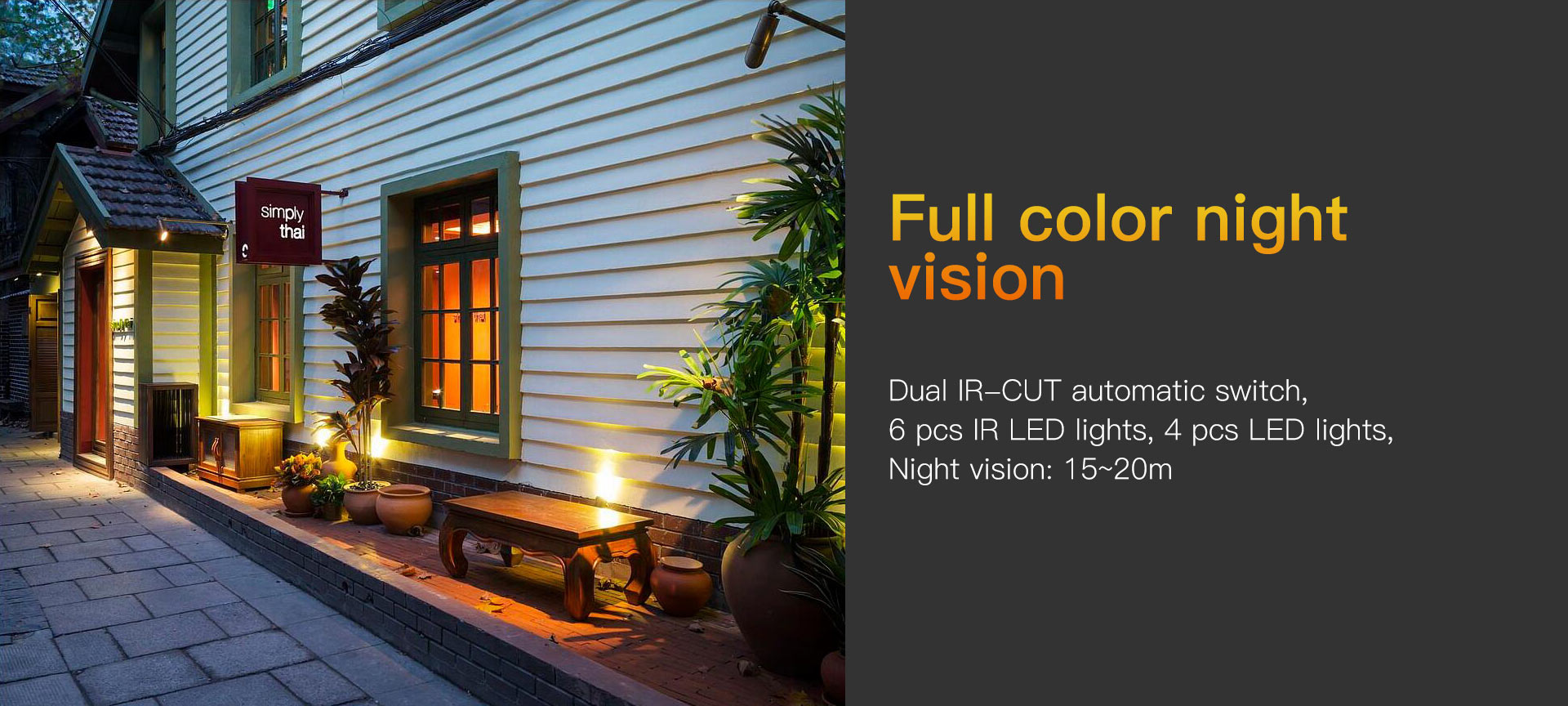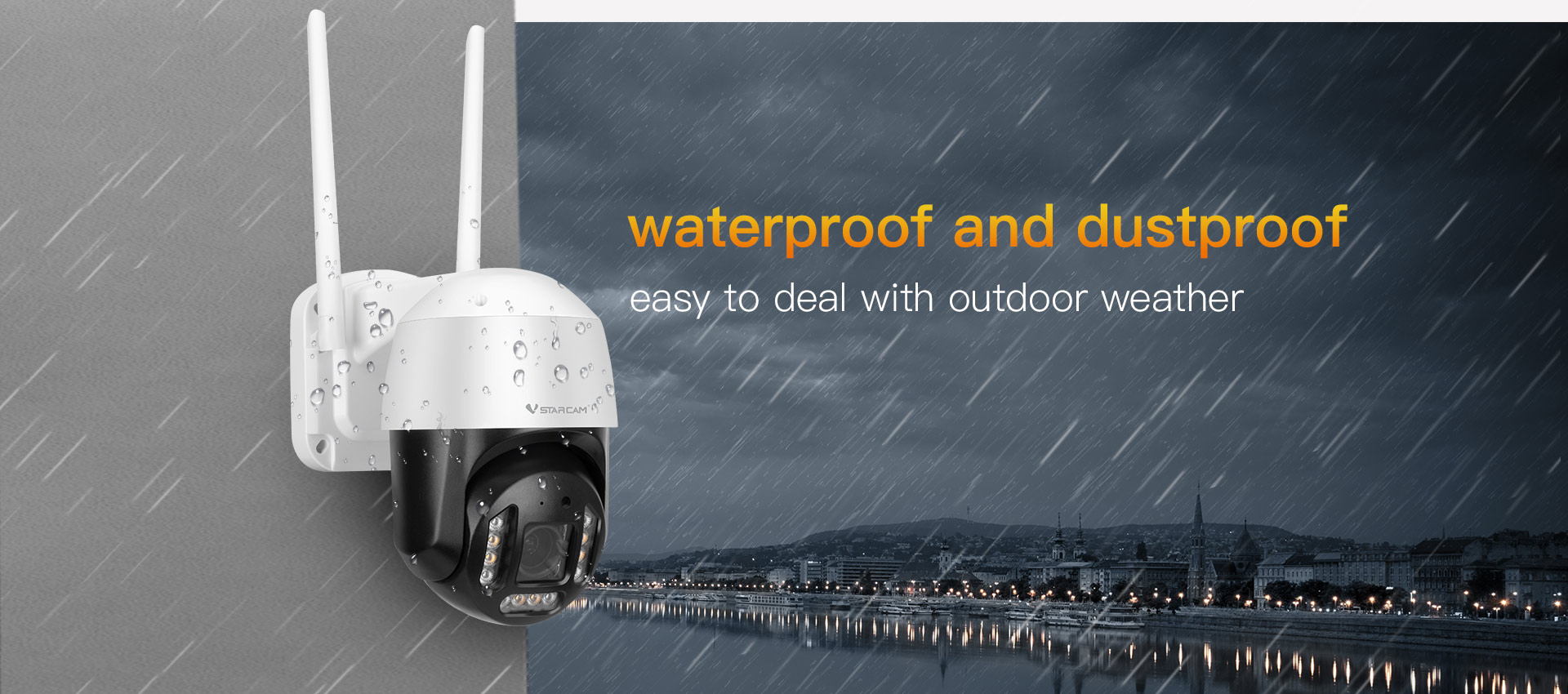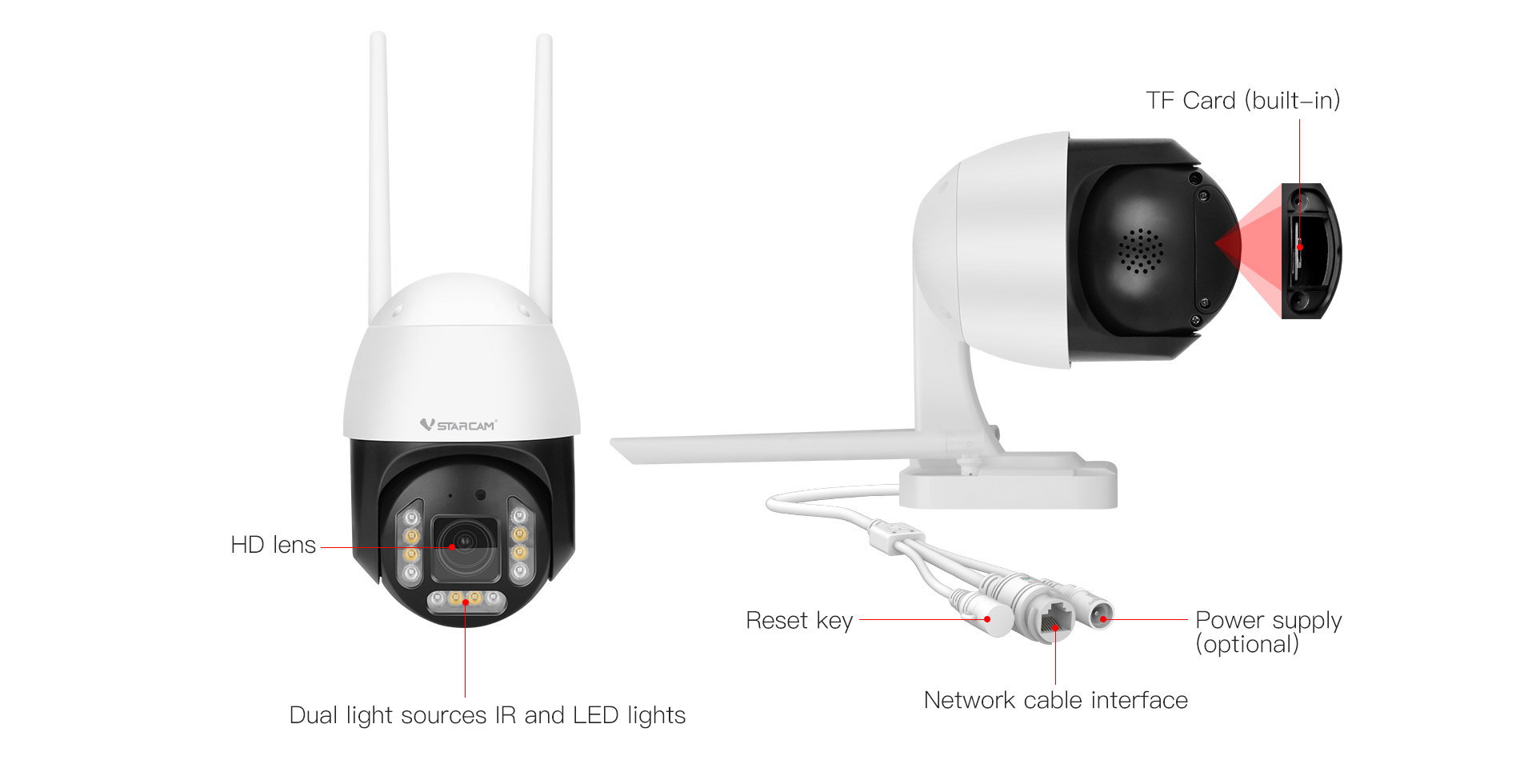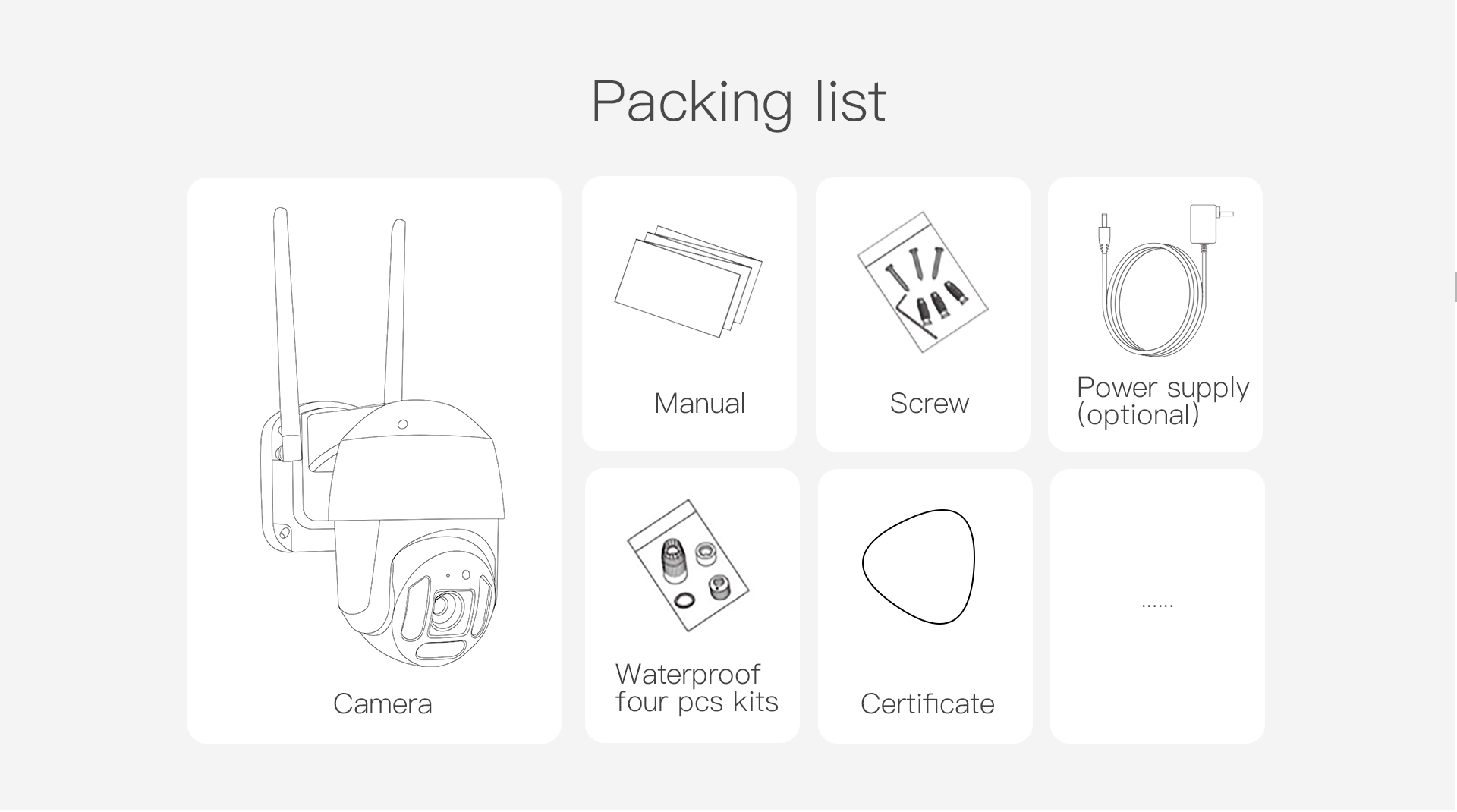 Outdoor camera
Resolution
Main stream:1080p(1920×1080)@30fps/1296p(2304×1296)@15fps
IR irradiation distance
IR-CUT with auto-switching,6 pcs 850nm IR LED lights, 6 pcs high-power LED lights; Irradiation distance: 15~20 m
Memory
Supports T-Flash card(max supports 256GB); Cloud storage; NVR;NAS
Pan-tilt
Pan 355°/Tilt 95°
Lens/View Angle
3.5-9.5mm zoom lens/Diagonal visibility 41~110°
Zoom Outdoor Camera Comparison

Camera Model
CS65Q-X5
CS68-X5
CS66Q-X18
CS630Q-X30
Video
5MP Resolution
3MP Resolution
4MP Resolution
5MP Resolution
Pan & Tilt
Pan

:

355° / Tilt: 95°

Pan:355° / Tilt: 95°
Pan: 350° / Tilt: 90°
Pan: 350° / Tilt: 98°
Smart Detection
Motion detection;
Humanoid detection;
Humanoid tracking;
Smoke alarm;
Absence detection alarm
Motion detection;
Humanoid detection;
Humanoid tracking;
Smoke alarm;
Absence detection alarm
Motion detection;
Humanoid detection;
Humanoid tracking;
Smoke alarm;
Absence detection alarm
Motion detection;
Humanoid detection;
Humanoid tracking;
Smoke alarm;
Absence detection alarm
Zoom Times
5X Optical Times
5X Optical Times
18X Optical Times
30X Optical Times
Smart Alert
Human/Motion/Sound Alert
(finding the right footage easier)
Human/Motion/Sound Alert
(finding the right footage easier)
Human/Motion/Sound Alert
(finding the right footage easier)
Human/Motion/Sound Alert
(finding the right footage easier)
Mircophone / Speaker
Two-way audio
Two-way audio
Two-way audio
Two-way audio
Infrated Night Vision
Full Color Night Vision;
6pcs 850nm infrared lights;
4pcs high-power spotlights;
Irradiation distance: 15-20 meters
Full Color Night Vision;
6pcs 850nm IR LED lights;
6pcs high-power LED lights;


Irradiation distance: 15~20 meters.

Full Color Night Vision;
6pcs 850nm infrared lamps;


Irradiation distance: 25 meters.

Full Color Night Vision;
6pcs 850nm IR LED lig;
3pcs laser lights;


Irradiation distance: 50~70 meters.

Average Install Time
1-3 minutes
1-3 minutes
1-3 minutes
1-3 minutes
Storage Options
TF card(max 256GB);
Cloud storage;
NVR;


NAS

TF card(max 256GB);
Cloud storage;
NVR;


NAS

TF card(max 256GB);
Cloud storage;
NVR;


NAS

TF card(max 256GB);
Cloud storage;
NVR;


NAS

Supported APP
Eye4 ( Android/iOS version);
O-KAM ( Android/iOS version);
Eye4 Windows version;
Eye4 ( Android/iOS version);
O-KAM ( Android/iOS version);
Eye4 Windows version;
Eye4 ( Android/iOS version);
O-KAM ( Android/iOS version);
Eye4 Windows version;
Eye4 ( Android/iOS version);
O-KAM ( Android/iOS version);
Eye4 Windows version;