C992DR Indoor HD Color PT Dual lens Camera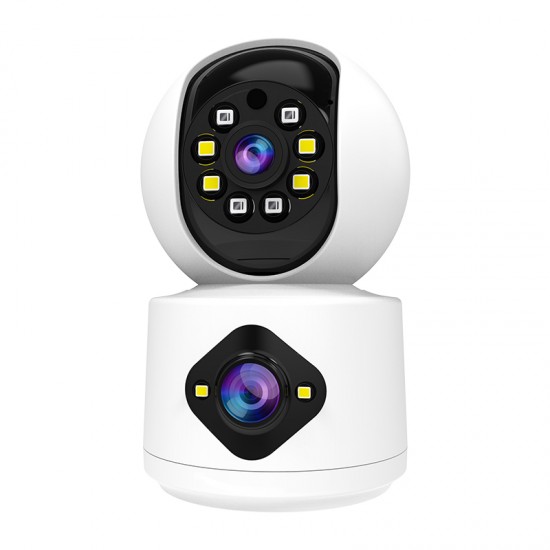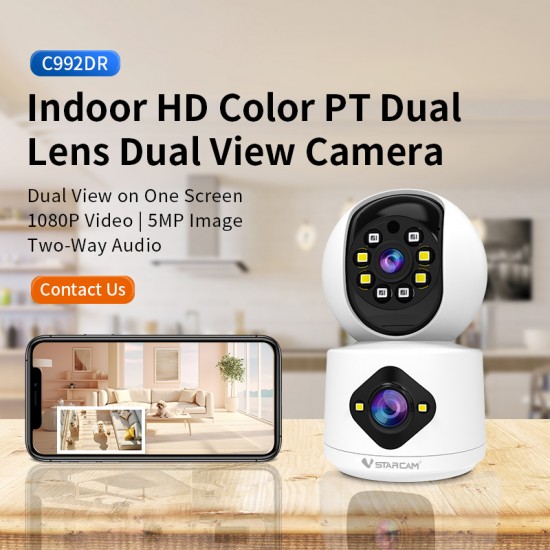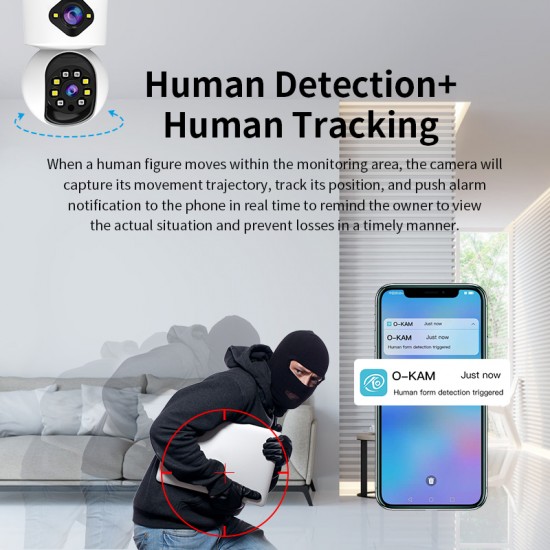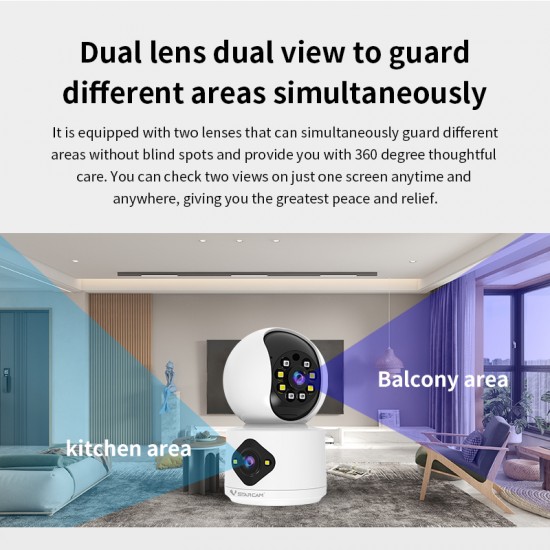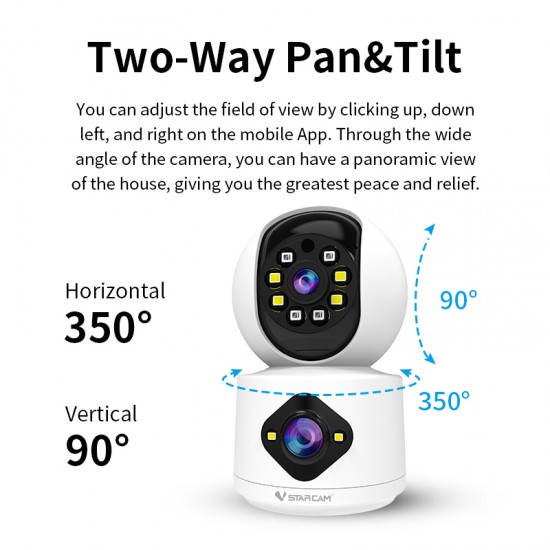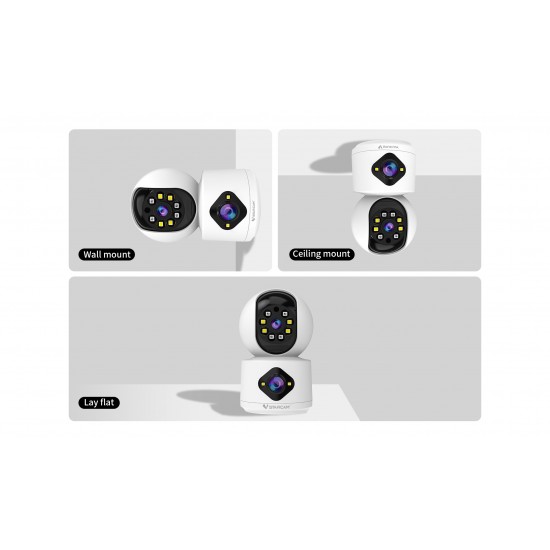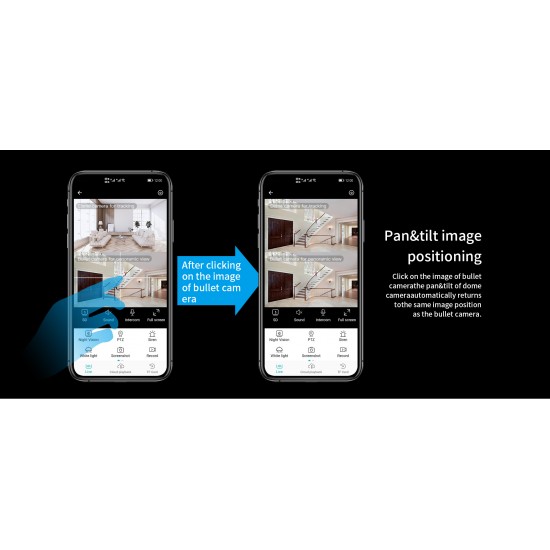 New Hot








C992DR Indoor HD Color PT Dual lens Camera
Stock:

9

Model:

C992DR

Weight:

1,070.00g

Dimensions:

233.00mm x 109.00mm x 133.00mm
[ A sharp,smart eye that goest around your property ]

[ Smarter detections for essential activities ] The VStarcam C992DR is designed to provide smart notifications on detected activities. You can set the camera to detect all kinds of motion - including running animals - or enable the smart human motion feature to auto-track human activities.
[ 360

°

Plus 5MP, for far less blind spots ] A bigger space needs a wider view, and that's where the VStarcam C992DR comese in handy. It can pan and tilt to take in a 360-degree field-of-view, and render details in 5MP resolution to capture crucial moments clearly.

[ 2023 Upgraded Dual-View Display ] Equipped with dual lenses, The VStarcam C992DR provides you with a wide 350 degree filed of view with less distortion to protect your family. By controlling two displays at the same time, you have everything in view with no blind spots.
[ Night Vision & Intercom & Multi-user Sharing ] VStarcam camera C992DR has 1080P high definition night vision imaging indoor and outside the house even at night. The built-in noise-canceling microphone picks up clear audio and lets you hear and see what's happening in your backyard wherever you are. C992DR camera allows up to 4 family members or friends to live view the surveillance camera simultaneously.
[ Three Night Vision modes are available to meet any need ]
[ 01 Full-color night vision ] Your night vision is now lit up and vividly restored to full-color thanks to two built-in spotlights and professional optical lenses.
[ 02 Black-and-White night vision ] If you dont need extra lighting, just switch the camera to the black&white night vision via the O-KAM APP and still see 30 meters away.
[ 03 Smart night vision ] In this mode, VStarcam C992DR will automatically switch from black-and-white monitoring to color monitoring , turning on the spotlights when it detects human movement. The alert video will be recorded in full-color, so you get all the details needed. Now that's pretty smart!
[ Free Lifetime Cloud Storage & Encryption Privacy Protection ] 7 Level Security encryption personal privacy protection , protect your recordings and remote access. C992DR camera is built with 1920* 1080P HD camera which can record clear videos for you to watch remotely in real time through the O-KAM APP . All the recordings will be saved to the cloud storage automatically for 1 days loops and you can watch or download the videos from the cloud storage to your mobile. Besides, C992DR supports maximum 256Gb TF card.
[ What Is In The Package ] 1 * Security Camera C992DR ; 1 * USB Cable ; 1 * Pack of Screws ; 1 * User Manual.
Outdoor camera
Resolution
1440p(2560×1440)@25fps
IR irradiation distance
Dual filter automatic switching, dual light source, illuminationdistance15-30 meters.
Memory
Support T-Flash card(max supprt 256GB), One-day free loop cloud storage
Lens/View Angle
Dual Lens : 4mm-6mm ; Viewing angle : Horizontal 350°/Vertical 90°